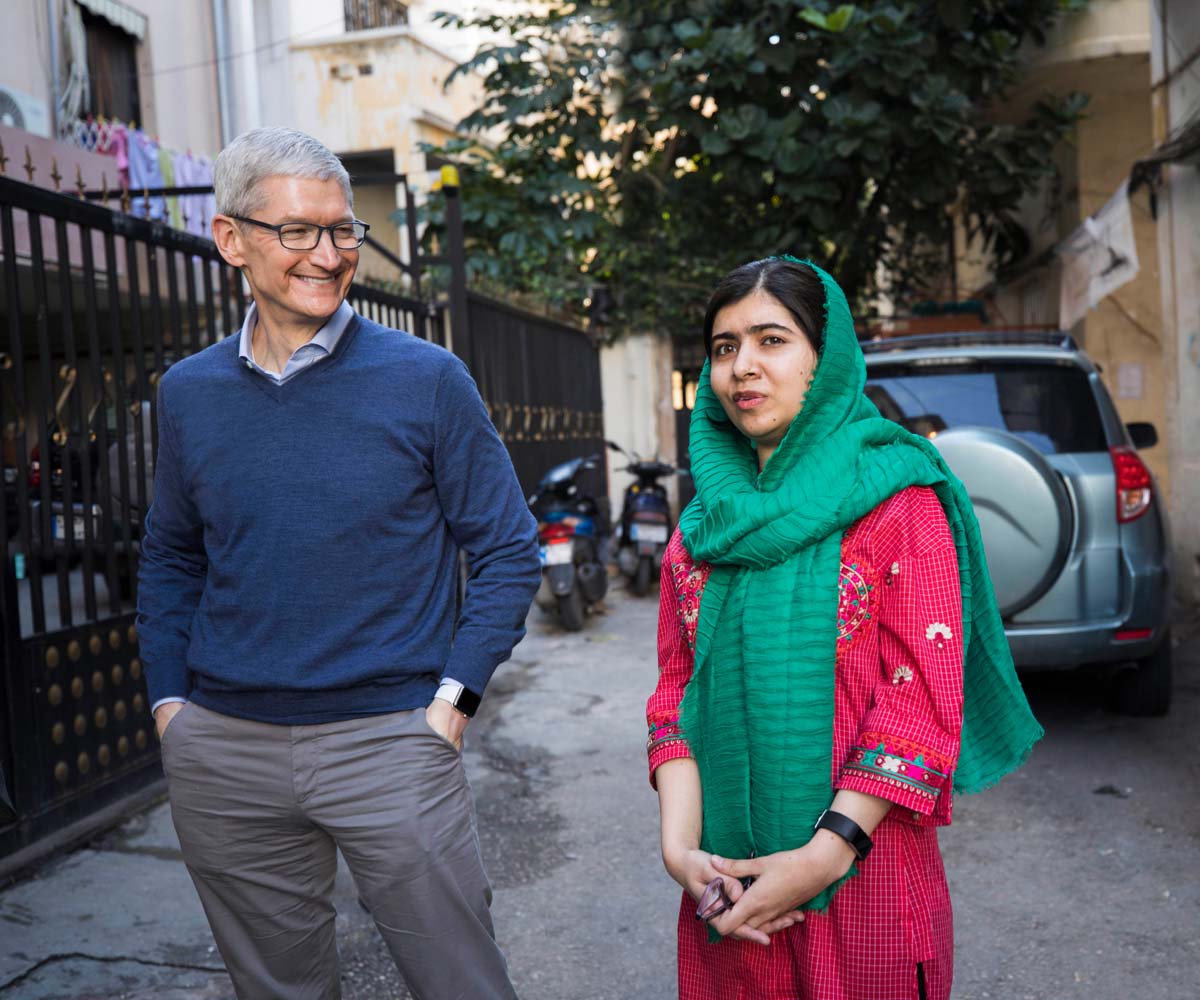 Apple CEO Time and Malala Yousafzai ( Image source Apple)
Tech giants Apple has launched a new collaboration to advance girls' education opportunities with the Malala Fund in Latin America, which will be extended to India at a later date. The collaboration will start in Brazil and the support will be via the 10 Apple Developer Academies in the country.
"As part of its new expansion into Latin America, Malala Fund, which works to provide quality, safe secondary education and opportunities for girls, has also offered grants to local advocates in Brazil. The advocates join the Malala Fund network of Gulmakai champions and will implement projects across the country designed to empower girls, teachers, and policymakers through skills development, school enrollment efforts and education advocacy," a note said.